The Debut Dish, a Debut Author Challenge feature, is where you go for the scoop on some pretty awesome debut authors and their new books! Hopefully these interviews will inspire you to add many, many more books to your to-read list. Because, really, who doesn't need more books in their lives?
---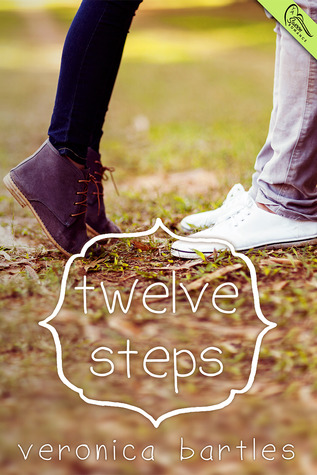 Twelve Steps by Veronica Bartles
March 24, 2014 from Swoon Romance
Add to Goodreads | Author Website
Sixteen-year-old Andi is tired of being a second-class sibling to perfect sister Laina. The only thing Andi's sure she has going for her is her awesome hair. And even that is eclipsed by Laina's perfect everything else.

When Andi's crush asks her to fix him up with Laina, Andi decides enough is enough, and devises a twelve-step program to wrangle the spotlight away from Laina and get the guy.

Step 1: Admit she's powerless to change her perfect sister, and accept that her life really, really sucks.

Step 4: Make a list of her good qualities. She MUST have more than just great hair, right?

Step 7: Demand attention for more than just the way she screws things up.

When a stolen kiss from her crush ends in disaster, Andi realizes that her twelve-step program isn't working. Her prince isn't as charming as she'd hoped, and the spotlight she's been trying to steal isn't the one she wants.

As Laina's flawless façade begins to crumble, the sisters work together to find a spotlight big enough for both to shine.
Describe your book in five words or less.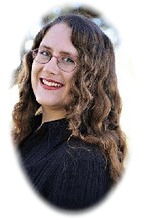 Second-class sibling steals the spotlight
Why should readers pick up your book?
Because it's easier to read that way. ;)
But seriously, two sisters that love each other like crazy, even while driving each other insane, a Prince Charming who isn't quite as perfect as he seems, and a Cinderella story where the wicked stepsister may just steal the spotlight from ol' Cindy. What's not to love?
What's the best thing about being a debut author?
The best part is meeting so many new and wonderful people. The readers who have contacted me, excited to read my words, the other authors who are riding the wave alongside me, and those who have been here before and take the time to answer my questions. I feel like my circle of friends is expanding every single day, and I'm so blessed to be in the middle of it all!
What's your favorite movie theater candy?
Junior Mints
What's the oddest thing on your desk right now?
A bright green oven mitt. I'm not sure why it's there. I probably had it in my hand when I got an idea, and I just set it down and forgot all about it.
---
If Only by A.J. Pine
March 24, 2014 from Entangled Embrace
Add to Goodreads | Author Twitter
Sometimes it takes crossing an ocean to figure out where you belong.

It's been two years since twenty-year-old Jordan had a boyfriend—which means it's been forever since she, well, you know. But now she's off to spend her junior year in Aberdeen, Scotland, the perfect place to stop waiting for Mr. Right and just enjoy Mr. Right Now.

Sexy, sweet (and possible player) Griffin may be her perfect, no-strings-attached match. He's fun, gorgeous, and makes her laugh. So why can't she stop thinking about Noah who, minutes after being trapped together outside the train's loo, kisses Jordan like she's never been kissed before? Never mind his impossible blue eyes, his weathered, annotated copy of The Great Gatsby (total English-major porn)…oh, and his girlfriend.

Jordan knows everything this year has an expiration date. Aberdeen is supposed to be about fun rather than waiting for life to happen. But E. M. Forster, Shakespeare, and mistletoe on Valentine's Day make her reconsider what love is and how far she's willing to go for the right guy.
Describe your book in five words or less.

Swoony Brit lit lovin' romance.
Why should readers pick up your book?
Studying abroad in Scotland. Angsty love with a happily ever after. Lots of references to my favorite British literature classics, A Room With a View and Much Ado About Nothing. And pop culture mentions of more favorites like Dead Poets Society, Princess Bride, and She's the Man. Plus, book two releases this fall!
What's the best thing about being a debut author?
I've learned that I can survive on little to no sleep as long as lots of coffee and chocolate covered espresso beans are involved.
What's your favorite movie theater candy?
Red Vines. What? This theater doesn't sell Red Vines? How'd they end up in my purse?
What's the oddest thing on your desk right now?
A pair of jeans that have been on their way to the tailor to get shortened for weeks now. Story of my denim-loving life.