The Debut Dish, a Debut Author Challenge feature, is where you go for the scoop on some pretty awesome debut authors and their new books! Hopefully these interviews will inspire you to add many, many more books to your to-read list. Because, really, who doesn't need more books in their lives?
This is a special Debut Dish, because we're not only celebrating Christina Farley's debut, Gilded, we're also celebrating the release of the second book in the series, Silvern, in just two days! If you've already read Gilded, what did you think? If you haven't yet, I hope you're planning to!
---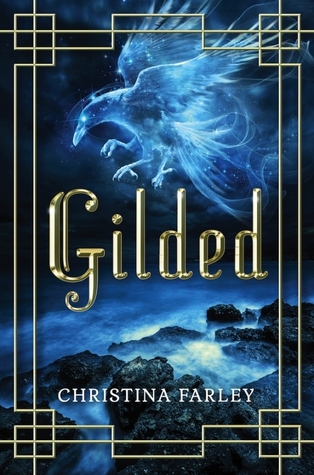 Gilded (Gilded #1) by Christina Farley
March 1, 2014 from Skyscape
Add to Goodreads | Author Website
Sixteen-year-old Jae Hwa Lee is a Korean-American girl with a black belt, a deadly proclivity with steel-tipped arrows, and a chip on her shoulder the size of Korea itself. When her widowed dad uproots her to Seoul from her home in L.A., Jae thinks her biggest challenges will be fitting in to a new school and dealing with her dismissive Korean grandfather. Then she discovers that a Korean demi-god, Haemosu, has been stealing the soul of the oldest daughter of each generation in her family for centuries. And she's next.

But that's not Jae's only problem.

There's also Marc. Irresistible and charming, Marc threatens to break the barriers around Jae's heart. As the two grow closer, Jae must decide if she can trust him. But Marc has a secret of his own—one that could help Jae overturn the curse on her family for good. It turns out that Jae's been wrong about a lot of things: her grandfather is her greatest ally, even the tough girl can fall in love, and Korea might just be the home she's always been looking for.
Describe your book in five words or less.

Vivid, action-packed, passionate
Why should readers pick up your book?
If you're a reader that's looking for a unique setting, strong female characters, and Asian mythology then this is the book for you. Think an Asian Percy Jackson for teens.
What's the best thing about being a debut author?
I would say it's the reader community. I never expected so many people to come behind Jae's story and be supportive of it. I was worried that many people wouldn't 'get' the Korean element or find it interesting. So it thrills me that that is the part that has drawn them to the story. I'm also so appreciative of the debut author groups that I've been a part of for their support and encouragement.
What's your favorite movie theater candy?
Twizzlers.
What's the oddest thing on your desk right now?
It's a toss-up between my homemade Chewbacca snow globe and my terra cotta warriors that I bought while visiting Xi'an, China.
---
Silvern – Out September 23rd
Silvern (Gilded #2) by Christina Farley
September 23, 2014 from Skyscape
Add to Goodreads
Jae Hwa Lee has destroyed Haemosu, the dangerous demi-god that held her ancestors captive, and now she's ready to forget about immortals and move on with her life. Then the god of darkness, Kud, sends an assassin to kill her. Jae escapes with the knowledge that Kud is seeking the lost White Tiger Orb, and joins the Guardians of Shinshi to seek out the orb before Kud can find it.

But Kud is stronger and more devious than Haemosu ever was. Jae is soon painfully reminded that by making an enemy of Kud, she has placed her closest friends in danger, and must decide how much she can bear to sacrifice to defeat one of the most powerful immortals in all of Korea.
---
Giveaway
In celebration of a fantastic two-book year, a successful debut, and the upcoming release of Silvern, Christina is offering up an autographed copy of one of the Gilded books, plus swag from both! The winner will choose which book they receive. USA only, please. :)