This is the 6th annual End of Year Book Survey, created by Jamie at The Perpetual Page-Turner! I love participating in this each year, and think it's a lot of fun to reflect on the past year before moving forward!
2015 Reading Stats
Number Of Books You Read: 36
Number of Re-Reads: 0
Genre You Read The Most From: It's kind of all over the place! Haha. It looks like contemporary YA won, though, which surprises me.
Best In Books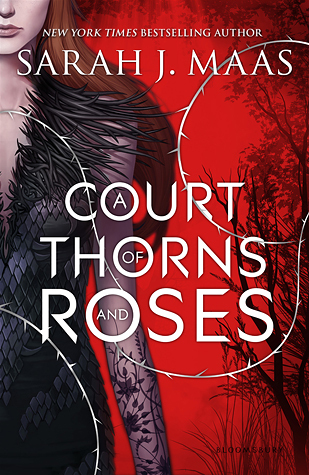 1. Best book you read in 2015?
A Court of Thorns and Roses by Sarah J. Maas
2. Book you were excited about & thought you were going to love?
Of Neptune by Anna Banks. This was the end to one of my favorite series ever, and I just really hated it. And I'm so sad about that.
3. Most surprising (in a good way or bad way) book you read?
I did not expect to like The 5th Wave by Rick Yancey as much as I did.
4. Book you "pushed" the most people to read (and they did)?
A Court of Thorns and Roses by Sarah J. Maas (Not sure if people read it because of me or not!)
5. Best series you started in 2015? Best sequel of 2015? Best series-ender of 2015?
Series I started: The Kate and Ian series by Tracey Garvis Graves.
Sequel: Say Yes to the Marquess (Castles Ever After #2) by Tessa Dare
Ender: I didn't like the only series-ender I read…
6. Favorite new author you discovered in 2015?
I'm not including debut authors because they are all new! Trish Doller and Carrie Ryan.
7. Best book from a genre you don't typically read/was out of your comfort zone?
The Arrival by Shaun Tan is a wordless graphic novel (NEVER read these), and I ended up really loving the message.

8. Most action-packed/thrilling/unputdownable book of the year?
I'm going to sound like a broken record… A Court of Thorns and Roses by Sarah J. Maas. Although… I had a hard time putting down Of Sea and Stone by Kate Avery Ellison as well.
9. Book you read in 2015 that you are most likely to re-read next year?
I honestly never re-read.
10. Favorite cover of a book you read in 2015?
The Trouble With Destiny by Lauren Morrill has the cutest art deco (ish) cover. I wish I had loved the book as much as the cover.
11. Most memorable character of 2015?
Lucien from A Court of Thorns and Roses by Sarah J. Maas. He is so perfect, and he makes me laugh. He is basically a man with a heart of gold and the ego of Gaston. I adore him.
12. Most beautifully written book read in 2015?
Of Sea and Stone by Kate Avery Ellison. Kate's writing is so beautiful. She describes things as if you were right there! I kept wanting to highlight all the descriptive passages because I loved them so much.
13. Most thought-provoking book of 2015?
I was just thinking about this earlier, and how I really have not read anything life-changing this year. That makes me really sad! Thirteen Reason Why by Jay Asher made me think… but only about how awful the book was. I disagree with all this book stands for, and would not have even finished it if I were not reading it for a class assignment. Bottom line, I feel like it glamorizes suicide. It makes it look like it's ok to kill yourself, and that people do it for "reasons", rather than a mental switch being triggered. There has GOT to be a better book out there about suicide because this one is atrocious, in my opinion.
14. Book you can't believe you waited UNTIL 2015 to finally read?
The Fault in Our Stars by John Green, just because it's the thing to read if you read YA. I read it for a school assignment and was not ever interested in reading it, but I finally did and I really liked parts of it.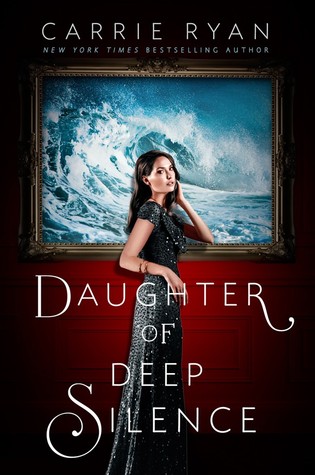 15. Favorite passage/quote from a book you read in 2015?
"That's the thing about silences and futures; someone always comes along to fill them in. If you let them." – Daughter of Deep Silence by Carrie Ryan
"Don't feel bad for one moment about doing what brings you joy." – A Court of Thorns and Roses by Sarah J. Maas
"Some things you can never leave behind. They don't belong to the past. They belong to you." – The 5th Wave by Rick Yancey
16. Shortest & longest book you read in 2015?
The Strange Case of Finley Jayne by Kady Cross at 83 pages.
The Sculptor by Scott McCloud at 488 pages.
17. Book that shocked you the most? (Because of a plot twist, character death, left you hanging with your mouth wide open, etc.)
Shadowlands by Kate Brian shocked me with its drastic change of genres part-way through the book. This change annoyed the crap out of me, and caused me to quit reading the series. I don't even care.
18. OTP OF THE YEAR? (you will go down with this ship!)
Feyre and Tamlin from A Court of Thorns and Roses by Sarah J. Maas. Can I just live in their love story, please?
19. Favorite non-romantic relationship of the year?
Feyre and Lucien from A Court of Thorns and Roses by Sarah J. Maas. Can you tell I just love her characters? Lucien is so sweet to Feyre.
20. Favorite book you read in 2015 from an author you've read previously?
A Court of Thorns and Roses by Sarah J. Maas. Did I say I'm a broken record?
21. Best book you read in 2015 that you read based SOLELY on a recommendation from somebody else/peer pressure?
I guess The Fault in Our Stars by John Green. I was forced to read it by my YA lit professor, and I did end up enjoying parts of it.
22. Newest fictional crush from a book you read in 2015?
Jim Bell from Operation White Christmas by Nikki Edwards. He's pretty perfect. And he has a BABY LLAMA.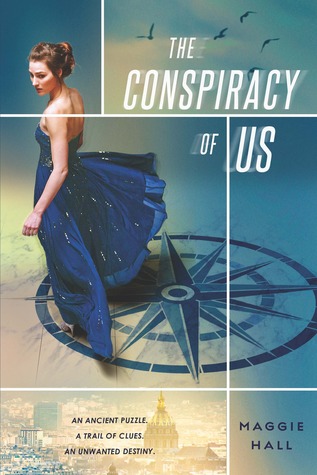 23. Best 2015 debut you read?
The Conspiracy of Us by Maggie Hall. LOVED it.
24. Best worldbuilding/most vivid setting you read this year?
This is a tie between the masquerade ball in A Court of Thorns and Roses by Sarah J. Maas (Yeah, I know. I won't shut up.) and the entire world under the sea in Of Sea and Stone by Kate Avery Ellison.
25. Book that put a smile on your face/was the most FUN to read?
Say Yes to the Marquess by Tessa Dare was so wonderful. Her characters have the best banter!
26. Book that made you cry or nearly cry in 2015?
Well… I've been reading The Book Thief by Markus Zusak since FEBRUARY because I'm soo scared to cry over it. lol. So does that count?
27. Hidden gem of the year?
A Court of Th… HAHA. No. I'm kidding. Pretty much nobody knows about Of Sea and Stone by Kate Avery Ellison, but it is AMAZING.
28. Book that crushed your soul?
Fairest by Marissa Meyer. When I was done, I felt so many things. Mainly, Levana is EVIL. But I also felt so bad for her. lol.
29. Most unique book you read in 2015?
Heart-Shaped Hack by Tracey Garvis-Graves. You never see books about nerdy, sexy hackers!
30. Book that made you the most mad (doesn't necessarily mean you didn't like it)?
Thirteen Reason Why by Jay Asher, and you can bet your BOOTS I hated it with all the hate within me.
Your Bookish/Blogging Life
1. New favorite book blog you discovered in 2015?
I've been pretty bad at socializing this year… and I don't play favorites anyway. lol. So I'm not answering this because I don't want to hurt any feelings! I love all the bloggers!
2. Favorite review that you wrote in 2015?
Hmm. I always love writing reviews that are for books I either extremely love or extremely hate. My review for A Court of Thorns and Roses was a fun one!
3. Best discussion/non-review post you had on your blog?
The Christmas Songs Book Tag I wrote up has been so much fun! I've loved seeing everyone's choices. My post on how I can't handle scary things also generated a lot of discussion, which was fun. I'm happy to know I'm not alone!
4. Best event that you participated in (author signings, festivals, virtual events, memes, etc.)?
As part of my internship in YA services at one of my local libraries, I got to help plan and put on the library's Teen Book Fest! I designed backgrounds for a photo booth where teens could create their own READ posters, I painted centerpieces for the author breakfast, and I got to interact with the teens and authors the entire day. I counted people who attended the author panel, I helped test out the life-sized Angry Monsters game, and I manned the book signing line. It was a lot of fun to be on the production side of an event.
5. Best moment of bookish/blogging life in 2015?
2015's Debut Author Challenge was a HUGE success, which is wonderful for me! I was so worried about taking over on the challenge, but this was my first full year and it was great! This was also my first year participating in #otspsecretsister, which has truly blessed my life. I also got some highly anticipated novels as ARCs. What blogger doesn't love that?
6. Most challenging thing about blogging or your reading life this year?
When I get sick, I can't read. Even if I'm just not feeling well, I am incapable of reading. This has not been the best year for me, health wise, so my reading has been horrible. I had to cut my Goodreads goal in half, and I've missed out on lots of books. I actually feel like I have fallen behind everyone else because I haven't read all the book the cool kids are reading.
7. Most popular post this year on your blog (whether it be by comments or views)?
Really, it's been the 2016 Debut Author Challenge Sign-ups! Haha. I'm so glad everyone is excited!
8. Post you wished got a little more love?
Well… I got to choose the venue and decorations for the A Court of Thorns and Roses Masquerade Ball blog tour, and nobody had anything to say about it!
9. Best bookish discovery (book related sites, book stores, etc.)?
The Kindle Paperwhite. I've had the Kindle Keyboard for years now, but THIS. I got it for Christmas, and I'm in dreamland.
10. Did you complete any reading challenges or goals that you had set for yourself at the beginning of this year?
I had to lower my GR goal, so yes… I reached that one. lol. I failed on every other challenge. Whoops! Better luck next year!
Looking Ahead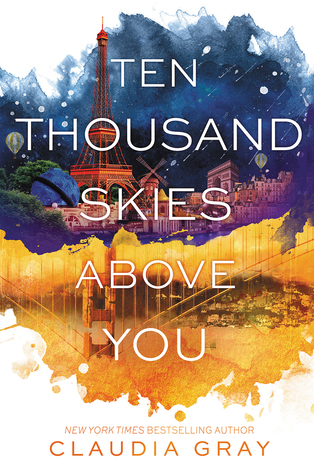 1. One book you didn't get to in 2015 but will be your number 1 priority in 2016?
Ten Thousand Skies Above You by Claudia Gray.
2. Book you are most anticipating for 2016 (non-debut)?
A Court of Mist and Fury by Sarah J. Maas. Is this a surprise?
3. 2016 Debut You Are Most Anticipating?
Love & Gelato by Jenna Evans Welch, Rebel of the Sands by Alwyn Hamilton, Bookishly Ever After by Isabel Bandeira, The Heir and the Spare by Emily Albright, and SO MANY MORE.
4. Series ending/a sequel you are most anticipating in 2016?
I'm very excited for Map of Fates by Maggie Hall… and you know the other one… A Court of Mist and Fury by Sarah J. Maas.
5. One thing you hope to accomplish or do in your reading/blogging life in 2016?
Feel better so I can read more!
6. A 2016 release you've already read & recommend to everyone?
I haven't read any 2016 releases yet! AHH! I'm behind already!