I love taking part if Jamie's End of Year Book Survey each year! It's so much fun to look back on everything I've read, not to mention plan ahead a little. Is anyone else in shock that 2017 is in just a few short days??
Note: Links will take you to my review unless I haven't reviewed it yet. Otherwise, it's off to Goodreads!
2016 Reading Stats
Number of books read: 45 + most of a 46th!
Number of re-reads: 1
Most read genre: Fantasy!! Past Jana would be super surprised by this. Present Jana is super delighted!
Best In Books
1. Best book you read in 2016?
So last year there was a trend to my answers… and this year will be no different. Truth be told, I doubt things will be different until SarahJ. Maas quits writing (don't let this happen!!). Hands down, my favorite book this year was A Court of Mist and Fury by Sarah J. Maas.
2. Book you were excited about & thought you were going to love?
I was sooooooooo looking forward to The Beauty of Darkness by Mary E. Pearson, and it just did not work for me. I'm so sad, but it's true. I still love the first two books and I can't wait for Mary's next book, though!
3. Most surprising (in a good way or bad way) book you read?
I've never really been a fan of Kasie West (I KNOW), but I LOVED P.S. I Like You so much! It's a new favorite, and I'm so excited to read more
4. Book you "pushed" the most people to read (and they did)?
I have no idea who read what this year, much less whether or not it was because of me! lol. Besides Sarah J. Maas (duh), I think I've recommended Rebel of the Sands by Alwyn Hamilton more than any other book. I LOVED it!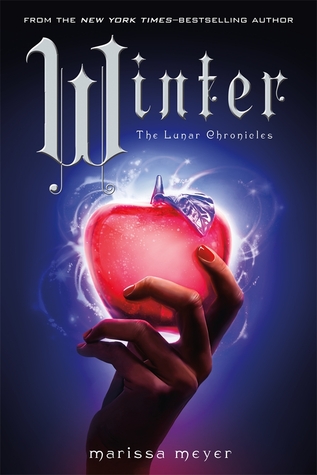 5. Best series you started in 2016? Best sequel of 2016? Best series-ender of 2016?
Series started: The Crown's Game by Evelyn Skye
Sequel: A Court of Mist and Fury by Sarah J. Maas
Series-ender: Winter by Marissa Meyer
6. Favorite new author you discovered in 2016?
I'm not including any debut authors because they are all new and I can't pick! So… Lucy Christopher! I read Stolen, and really enjoyed it!
7. Best book from a genre you don't typically read/was out of your comfort zone?
I don't typically read non-fiction, but I read 438 Days: An Extraordinary True Story of Survival by Jonathan Franklin and thought it was so well done. I passed it on to my parents, and they both loved it as well.
8. Most action-packed/thrilling/unputdownable book of the year?
Winter by Marissa Meyer ended with a BANG! I could not put it down, and just loved it to pieces! I am SO SAD that the Lunar Chronicles are over, but at least we've got Wires and Nerve (the graphic novels) to look forward to!
9. Book you read in 2016 that you are most likely to re-read next year?
I broke my "I never re-read" rule to prepare for A Court of Mist and Fury this year by re-reading A Court of Thorns and Roses… so chances are pretty good I'll re-read ACOMAF next year. lol.
10. Favorite cover of a book you read in 2016?
Rebel of the Sands by Alwyn Hamilton has a GLORIOUS cover! I'm so annoyed they have re-designed the cover and future covers for the series… I'm so tired of faces on covers. This was unique, and now it's going to look like every other YA book out there.
11. Most memorable character of 2016?
Logan from The Summer I Became a Nerd by Leah Rae Miller is an adorkable dream.
12. Most beautifully written book read in 2016?
The Book Thief by Markus Zusak. Holy crap, this book broke me with its beauty.
13. Most thought-provoking book of 2016?
438 Days: An Extraordinary True Story of Survival by Jonathan Franklin was an amazing reminder that our experiences have the power to change us in monumental ways.
14. Book you can't believe you waited UNTIL 2016 to finally read?
Stolen: A Letter to My Captor by Lucy Christopher! It's been on my TBR for YEARS, and I finally made time for it. It was amazing!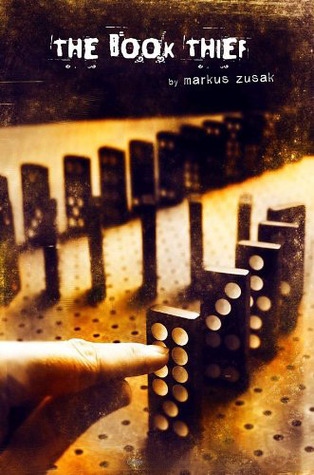 15. Favorite passage/quote from a book you read in 2016?
"To the people who look at the stars and wish, Rhys."
Rhys clinked his glass against mine. "To the stars who listen— and the dreams that are answered."
― Sarah J. Maas, A Court of Mist and Fury
"People observe the colors of a day only at its beginnings and ends, but to me it's quite clear that a day merges through a multitude of shades and intonations with each passing moment. A single hour can consist of thousands of different colors. Waxy yellows, cloud-spot blues. Murky darkness. In my line of work, I make it a point to notice them."
― Markus Zusak, The Book Thief

16. Shortest & longest book you read in 2016?
Shortest: Under the Mistletoe by Jill Shalvis – 80 pages
Longest: Winter by Marissa Meyer – 833 pages
17. Book that shocked you the most? 
Stolen by Lucy Christopher shocked me so many times, but how I felt at the end of it shocked me more than anything else.
18. OTP OF THE YEAR? (you will go down with this ship!)
Rhys and Feyre from A Court of Mist and Fury. (Funny thing, last year my OTP was Tamlin and Feyre and I NEVER would have imagined being ok with her leaving him for Rhys! But I love these two even more!)
19. Favorite non-romantic relationship of the year?
Caitrin and the people of Whistling Tor from Heart's Blood by Juliet Marillier. Caitrin formed such strong bonds with the people who lived there (Eichri and Rioghan, not to mention the loveable dog Fianchu) as well as the spirits that dwelled in darkness outside.
20. Favorite book you read in 2016 from an author you've read previously?
Winter A Court of Mist and FuryI didn't read many books from authors I've read before… This is a close tie between by Marissa Meyer and by Sarah J. Maas.
21. Best book you read in 2016 that you read based SOLELY on a recommendation from somebody else/peer pressure?
738 Days by Stacey Kade. I hadn't even heard of this one until people started raving about it after BEA this year. While it sounded intriguing enough, I know I would not have read it had it not been for my friends!
22. Newest fictional crush from a book you read in 2016?
Hmm. The mystery guy from P.S. I Like you by Kasie West. Naming him would be super spoilery, so there you have it!
23. Best 2016 debut you read?
Rebel of the Sands by Alwyn Hamilton was SO GOOD!
24. Best worldbuilding/most vivid setting you read this year?
I'm trying to name different books!!! The world in Heir to the Sky by Amanda Sun was pretty awesome. But… I'm sorry, the Night Court and The Court of Dreams in A Court of Mist and Fury by Sarah J. Maas win this award. I can't stop thinking about these places!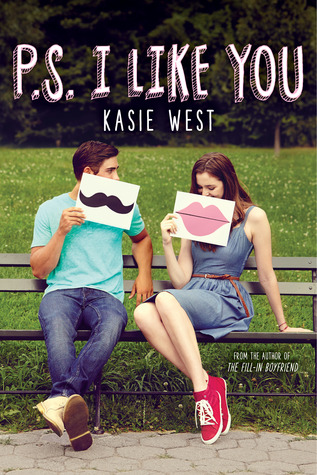 25. Book that put a smile on your face/was the most FUN to read?
P.S. I Like you by Kasie West! It's so cute!!
26. Book that made you cry or nearly cry in 2016?
The Book Thief by Markus Zusak!!! But alsoHeart's Blood by Juliet Marillier.
27. Hidden gem of the year?
The Christmas Cabin by J.L. Jarvis is definitely a hidden gem. I think it was my favorite Christmas read this year, and I only randomly stumbled upon it while browsing Amazon. Hardly anyone has read it, but it was super cute and romantic!
28. Book that crushed your soul?
The Book Thief by Markus Zusak wins all the awards for tears and soul crushes.
29. Most unique book you read in 2016?
Ivory & Bone by Julie Eshbaugh is the only book with a prehistoric setting that I've ever come across!
30. Book that made you the most mad (doesn't necessarily mean you didn't like it)?
I wanted to love Heartless by Marissa Meyer SO BAD because MARISSA MEYER! But I trudged through it and was so mad that I didn't. Really, though, I was mad that I've never ever liked Alice In Wonderland. lol.
Your Bookish/Blogging Life
1. Best discussion/non-review post you had on your blog?
I loved posting about my favorite cat videos for the Cat King of Havana blog tour! I also had so much fun putting together a list of my teen heartthrobs for the 738 Days blog tour. The most interesting and popular discussion I had on the blog was when I asked readers what's the longest book they've ever read.
2. Best event that you participated in (author signings, festivals, virtual events, memes, etc.)?
The only event I went to this year was the Burning Glass signing with Kathryn Purdie. I had an awful migraine that night, so I didn't totally enjoy myself unfortunately.
3. Best moment of bookish/blogging life in 2016?
Back in March I was contacted by the people at BEA's Book Con and invited to lead a roundtable discussion. I had to say no because I was out of the country during BEA, and I was SO SAD I had to decline!! What an honor! I love blogging, and I always do it for myself. It's nice to know people actually CARE about what I have to say, enough to think of me for an opportunity like this.
4. Most challenging thing about blogging or your reading life this year?
I seem to have lost my blogging mojo a little. I'm finding myself really struggling to get motivated to write reviews, and I have procrastinated SO MANY of them. I need to work on this.
5. Post you wished got a little more love?
Really, I've seen the same steady decline of comments that all the book bloggers have been seeing. I miss the good old days when awesome discussions happened in the comments of all my posts!
6. Best bookish discovery (book related sites, book stores, etc.)?
I'd ben hearing about Book Outlet, but never found anything I wanted. Then I had bookish friends list things on their wishlists that were available there, and I've been able to afford sending some gifts this year!
7. Did you complete any reading challenges or goals that you had set for yourself at the beginning of this year?
I completed my Goodreads reading challenge, the Contemporary Romance Challenge reading challenge, the Prequel and Sequel reading challenge, and the TBR reading challenge. The only ones I did not complete were the Netgalley challenge because Edelweiss books don't count and the Debut Author Challenge because I suck at following my own rules!
Looking Ahead
1. One book you didn't get to in 2016 but will be your #1 priority in 2017?
Nemesis by Anna Banks.
2. Book you are most anticipating for 2017 (non-debut)?
Big surprise… A Court of Wings and Ruin by Sarah J. Maas.
3. 2017 debut you are most anticipating?
Caraval by Stephanie Garber.
4. Series ending/a sequel you are most anticipating in 2017?
A Court of Wings and Ruin by Sarah J. Maas!! The Crown's Fate by Evelyn Skye is another one. And Traitor to the Throne by Alwyn Hamilton!
5. One thing you hope to accomplish/do in your reading/blogging life in 2017?
Revitalize! My blog and my reading life both suffered a lot while I was in grad school, but I graduated a couple weeks ago and hopefully my life will level out soon and allow more time for hobbies again!