Celebrate the Christmas season with That Artsy Reader Girl and her bookish friends! 
Celebrate #ChristmasWithJana: Instagram ✦ Twitter ✦ Event Schedule
Today I'm welcoming author and Etsy shop owner, Brookie Cowles, to the blog to offer her advice on the best books to gift to others this year! She's got a little something for everyone.
Brookie's 2017 Book Gift Guide
I want to thank Jana for letting me guest post on her blog! This is such a fun idea. I love books, obviously, so of course I have a list of books I want for Christmas. Along with that, I have a list of books I'd give for Christmas. Better yet, I have suggestions for every one! Let's get started!
Children's Picture Book
The Fantastic Flying Books of Mr. Morris Lessmore has been around for a while. In fact, it even has an Academy Award winning animated short film based off it. But it's not a super popular book and I think it needs to be. This book it amazing and touching.
Middle Grade
A Wrinkle in Time is a classic book. Think, one of the first Science Fiction books for middle grade. Adventure, science, time travel, and more. A good pick for any middle grader (especially since there is a movie in the works).
For Lovers of Literary, Women's, or Historical Fiction
In Lilac Girls, we go on a journey through the eyes of three different women: A Polish girl in a concentration camp, a German doctor at a concentration camp, and an American girl in New York. We watch how World War II affected all three girls.
Non-Fiction
The Power of Habit is an AMAZING book. If you read it solely for the stories, you won't be disappointed. I am not a huge non-fiction lover and this one gets me every time. I can listen to it over and over. Oh, yes, I love this on audiobook. Definitely a win for the non-fiction lover AND the audiobook lover.
For the Young Adult Lover
*YA is my favorite genre, so I have a few suggestions
Science Fiction
Illuminae will take you on a thrilling ride through space, zombies, and AI take-overs. It will leave you questioning who gets to decide when someone needs to die? Or what happens when someone you love is no longer the same?
Fantasy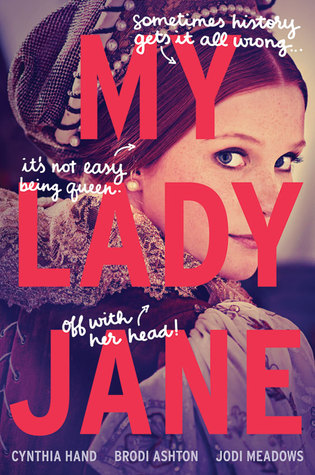 My Lady Jane is my Fantasy pick for the year. This book is cynical, it's comical, it's well written, and adorable. The authors took a tragic story, made it funny, and changed the outcome.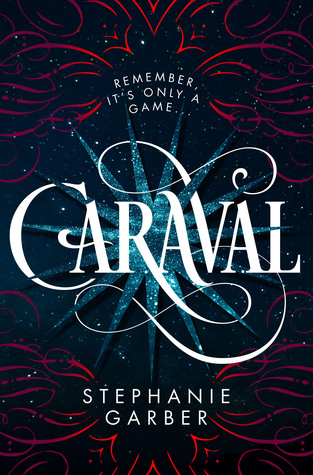 I couldn't just pick one fantasy book. Caraval is a lovely, thrilling adventure through a dream like place where you don't know what's real or not. I loved the imagery from the book and I can't wait for book two in 2018.
Historical
Salt to the Sea is told in four person Point-of-view. We follow four teenagers as they travel to freedom during World War II. The pacing is quick and the characters are interesting and well written. This is a great book for any reader.
Romance
About Last Summer is a cute, clean, flirty, story about last year's Drama Camp romance. ADORABLE!
Series
The Conspiracy of Us Trilogy ended this year! Which makes it the perfect series to give to your avid reader. This contemporary book takes on an ancient rumor about Alexander the Great and his life. Avery West is thrust into a life full of secrets, symbols, and wealth. When she puts those together, just maybe she can solve the centuries old mystery. But can she do it before THEY get her?
For the Romance Lover (me!)
*Again… lots of recommendations!
YA Romance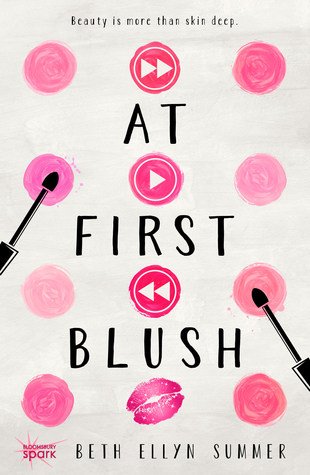 Asking me to pick a favorite YA romance is like asking me to pick my favorite flavor of ice cream. There are so many I read just this year that I love. But At First Blush is one I would give to the YA Romance reader. Make-up, boy band, youtube, and more. Such a fun read.
Adult Romance – Sweet
The Sherrifs of Savage Wells is a mix between Annie Get your Gun and Calamity Jane. And the banter between the characters is to die for. Or swoon for. That's what I did
Adult Romance – Mild
Love at First Ink is the first book that came to my mind for this category. This book made me laugh out loud… literally. And cringe, and swoon, and want to cry. It is lovely.
Adult Romance – Hot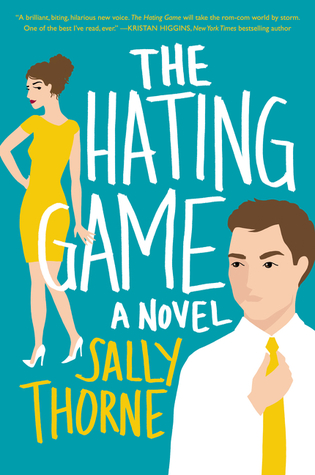 The Hating Game is definitely my pick for the romance reader. This book has everything you want in a book. Saucy characters, angsty romance, a bid for the same position at work, and a good telling off by the miniature-sized female.

*This book contains a lot of language and detailed scenes.
Christmas Romance
RaeAnne Thayne has a few Christmas themed sweet romances. Christmas In Snowflake Canyon is one of my favorites. Spoiled rich girl, jaded war veteran, and community service. *swoon*
There you have it. My picks for every type of reader. Make the holidays even better by giving a book.

Merry Christmas,
Brookie Cowles
Brookiecowles.com