I don't know about you, but 2019 is shaping up to look like a great year of books for me! I guess I say that every year, and it's really bad for my TBR, but oh well! Here's a list of the ten I'm most excited about that are releasing through June of this year.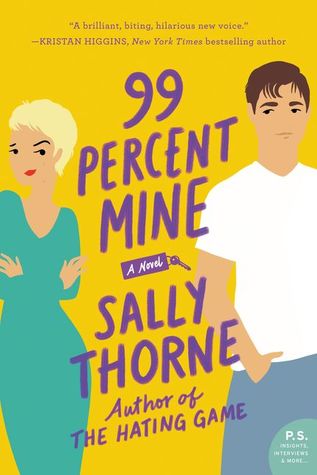 99 Percent Mine by Sally Thorne (January 29, 2019)
I LOVED The Hating Game, and I cannot wait to read this next book by Sally Thorne! I received an ARC for this one, and I think I'm going to start it as soon as I finish my current read.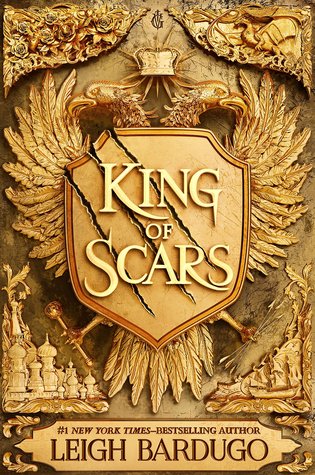 King of Scars by Leigh Bardugo (January 29, 2019)
Nikolai is probably my favorite character from the Grisha trilogy, and I'm so excited that he's getting his own duology now!
Fame, Fate, and the First Kiss by Kasie West (February 5, 2019)
Kasie West writes some of the cutest YA contemporary romance, and even though I don't love Hollywood/actor/famous people romances I'm hoping Kasie does me proud on this one!
Field Notes On Love by Jennifer E. Smith (March 5, 2019)
I was slightly iffy on this one because Jennifer E. Smith is kind of hit or miss for me, but a few things about the synopsis signed the deal for me. 1. College train trip across the United States. This sounds so fun!! 2. The companion ticket is booked in his ex-girlfriend's name, so he lists the ticket online looking for other girls named Margaret to go on this trip with him. Sounds like such a fun unique premise!
Sherwood by Meagan Spooner (March 19, 2019)
I love Meagan Spooner's writing, and a female Robin Hood sounds very interesting to me. The clincher, though, was when I found out the audiobook is narrated by Fiona Hardingham (one of my favorite narrators). I pre-ordered it immediately at that point!
The Girl He Used to Know by Tracey Garvis Graves (April 2, 2019)
I actually got a VERY early review copy of this book last April because I was Tracey's subject matter expert for the book, but it is AMAZING you guys! It's so, so good. I cannot wait to own a finished copy for my personal library, but I also can't wait to see what the world thinks of a book I've loved for a long time!

Serious Moonlight by Jenn Bennett (April 16, 2019)
I'm reading this one right now, and it's so wonderful so far! I love Jenn's contemporary romances because they are always so unique and have the best swoony boys! I love the diner in Serious Moonlight, and Birdie's hilarious Aunt Mona is perfect. I love the slight mystery aspect and swoony Daniel. Do yourself a favor and pre-order this one!
The Unhonymooners by Christina Lauren (May 14, 2019)
There's no cover for this one yet, but I might be unreasonably excited about The Unhoneymooners. It sounds like it was written for me. And it doesn't help that I love everything these two ladies write. Two enemies are the only survivors of a wedding food poisoning debacle and end up going on the honeymoon together because someone has to! This just sounds like it's going to be amazing.

The Flatshare by Beth O'Leary (May 28, 2019)
Listen. This book is about two strangers sharing an apartment. "Leon, a night shift worker, will take the apartment during the day, and Tiffy can have it nights and weekends. He'll only ever be there when she's at the office. In fact, they'll never even have to meet." They develop a friendship by communicating through notes they leave around the apartment for each other!!! When does a friendship ever not turn into more than a friendship? This sounds GOLDEN.
The Beholder by Anna Bright (June 4, 2019)
The Beholder has been pitched as The Odyssey mets Cinderella or Once Upon a Time meets The Bachelorette. Color me intrigued. Selah must cross the Atlantic to find a suitor or just never bother coming home. "From English castle gardens to the fjords of Norge, and under the eye of the dreaded Imperiya Yotne, Selah's quest will be the journey of a lifetime."
Which books are you looking forward to over the next few months?
Do we have any picks in common?