The Debut Dish, a bi-monthly Debut Author Challenge feature, is where you go for the scoop on some pretty awesome debut authors and their new books! Hopefully these interviews will inspire you to add many, many more books to your to-read list. Because, really, who doesn't need more books in their lives?
This final issue of 2017 The Debut Dish features Laura Creedle (The Love Letters of Abelard and Lily).
---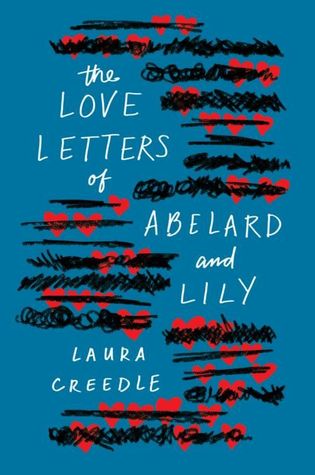 The Love Letters of Abelard and Lily by Laura Creedle
December 26, 2017 from Houghton Mifflin Harcourt
Add to Goodreads | Author Website
When Lily Michaels-Ryan ditches her ADHD meds and lands in detention with Abelard, who has Asperger's, she's intrigued—Abelard seems thirty seconds behind, while she feels thirty seconds ahead. It doesn't hurt that he's brilliant and beautiful.

When Abelard posts a quote from The Letters of Abelard and Heloise online, their mutual affinity for ancient love letters connects them. The two fall for each other. Hard. But is it enough to bridge their differences in person?

This hilarious, heartbreaking story of human connection between two neurodivergent teens creates characters that will stay with you long after you finish reading.
Describe your book in five words or less.
Neurodivergent smart romance. ADHD, ASD.
Tell us about your favorite scene in your book.
When Abelard finally texts Lily, he sends her quotes from The Letters of Abelard and Heloise. He knows she's read it. He texts, "I have wit enough to write a letter and hope that you would permit my absent self to entertain you." Lily figures out it's from the book. She sends her sister Iris running through the house to find their dad's copy of the book. She finds the perfect quote to text back, and their romance begins in a flush of word-borne feels.
Where were you when you found out you were being published?
Home. My agent sent me an e-mail with two words: call me. My editor, Margaret Raymo wanted to pre-empt. It didn't take long to say yes.
What's your favorite junk food?
Phish food by Ben and Jerry's. It's like candy and ice-cream and marshmallow rolled into one caloric explosion of deliciousness. Plus, it has fish shaped chocolates. Who doesn't love non-aquatic food shaped like fish?
What's the oddest thing on your desk right now?
A magnetic Sylvia Plath finger puppet. When my brother found out my novel was going to be published, he sent me a box of literary finger puppets. Dickens is on the side of the fridge. I've lost the rest.