I did a Top Ten Tuesday post earlier this week all about the 2018 books I'm most excited to read, but excluded debuts because I wanted to devote an entire post to those! And in honor of the 2018 Debut Author Challenge that starts on Monday (shameless plug), I thought I'd get you excited for all the debuts so you'll sign up for the challenge to win prizes and show these new authors all the love! I'm going to share the books I'm excited about in order of their upcoming publication date. Obviously I'll be adding more to my TBR as the year progresses. Some of the 2018 debuts haven't even been announced yet, and some don't yet have release dates!
January
Gunslinger Girl by Lyndsay Ely
January 2, 2018
Add to Goodreads
Seventeen-year-old Serendipity "Pity" Jones inherited two things from her mother: a pair of six shooters and perfect aim. She's been offered a life of fame and fortune in Cessation, a glittering city where lawlessness is a way of life. But the price she pays for her freedom may be too great….

In this extraordinary debut from Lyndsay Ely, the West is once again wild after a Second Civil War fractures the U.S. into a broken, dangerous land. Pity's struggle against the dark and twisted underbelly of a corrupt city will haunt you long after the final bullet is shot.
Beneath the Haunting Sea by Joanna Ruth Meyer
January 9, 2018
Add to Goodreads
Sixteen-year-old Talia was born to a life of certainty and luxury, destined to become Empress of half the world. But when an ambitious rival seizes power, she and her mother are banished to a nowhere province on the far edge of the Northern Sea.

It is here, in the drafty halls of the Ruen-Dahr, that Talia discovers family secrets, a melancholy boy with a troubling vision of her future, and a relic that holds the power of an ancient Star. On these shores, the eerie melody of the sea is stronger than ever, revealing long-forgotten tales of the Goddess Rahn. The more dark truths that Talia unravels about the gods' history—and her own—the more the waves call to her, and it may be her destiny to answer.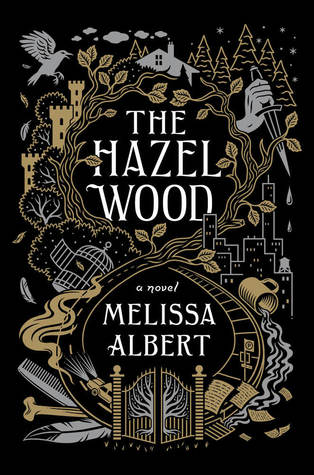 The Hazel Wood by Melissa Albert
January 20, 2018
Add to Goodreads
Seventeen-year-old Alice and her mother have spent most of Alice's life on the road, always a step ahead of the uncanny bad luck biting at their heels. But when Alice's grandmother, the reclusive author of a cult-classic book of pitch-dark fairy tales, dies alone on her estate, the Hazel Wood, Alice learns how bad her luck can really get: Her mother is stolen away―by a figure who claims to come from the Hinterland, the cruel supernatural world where her grandmother's stories are set. Alice's only lead is the message her mother left behind: "Stay away from the Hazel Wood."

Alice has long steered clear of her grandmother's cultish fans. But now she has no choice but to ally with classmate Ellery Finch, a Hinterland superfan who may have his own reasons for wanting to help her. To retrieve her mother, Alice must venture first to the Hazel Wood, then into the world where her grandmother's tales began―and where she might find out how her own story went so wrong.
February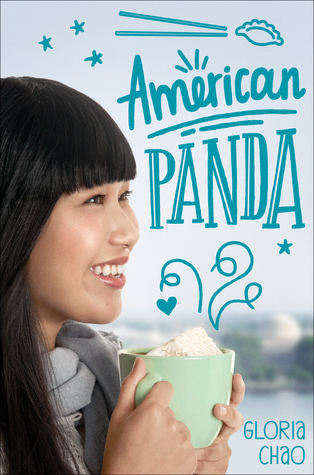 American Panda by Glorio Chao
February 6, 2018
Add to Goodreads
An incisive, laugh-out-loud contemporary debut about a Taiwanese-American teen whose parents want her to be a doctor and marry a Taiwanese Ivy Leaguer despite her squeamishness with germs and crush on a Japanese classmate.

At seventeen, Mei should be in high school, but skipping fourth grade was part of her parents' master plan. Now a freshman at MIT, she is on track to fulfill the rest of this predetermined future: become a doctor, marry a preapproved Taiwanese Ivy Leaguer, produce a litter of babies.

With everything her parents have sacrificed to make her cushy life a reality, Mei can't bring herself to tell them the truth–that she (1) hates germs, (2) falls asleep in biology lectures, and (3) has a crush on her clas

smate Darren Takahashi, who is decidedly not Taiwanese.

But when Mei reconnects with her brother, Xing, who is estranged from the family for dating the wrong woman, Mei starts to wonder if all the secrets are truly worth it. Can she find a way to be herself, whoever that is, before her web of lies unravels?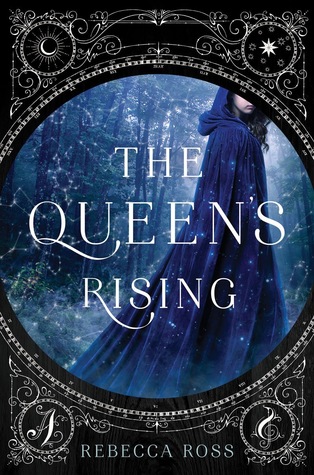 The Queen's Rising (Untitled Trilogy #1)
by Rebecca Ross February 6, 2018
Add to Goodreads
When her seventeenth summer solstice arrives, Brienna desires only two things: to master her passion and to be chosen by a patron.

Growing up in the southern Kingdom of Valenia at the renowned Magnalia House should have prepared her for such a life. While some are born with an innate talent for one of the five passions—art, music, dramatics, wit, and knowledge—Brienna struggled to find hers until she belatedly chose to study knowledge. However, despite all her preparations, Brienna's greatest fear comes true—the solstice does not go according to plan and she is left without a patron.

Months later, her life takes an unexpected turn when a disgraced lord offers her patronage. Suspicious of his intent, and with no other choices, she accepts. But there is much more to his story, and Brienna soon discovers that he has sought her out for his own vengeful gain. For there is a dangerous plot being planned to overthrow the king of Maevana—the archrival kingdom of Valenia—and restore the rightful queen, and her magic, to the northern throne. And others are involved—some closer to Brienna than she realizes.

With war brewing between the two lands, Brienna must choose whose side she will remain loyal to—passion or blood. Because a queen is destined to rise and lead the battle to reclaim the crown. The ultimate decision Brienna must determine is: Who will be that queen?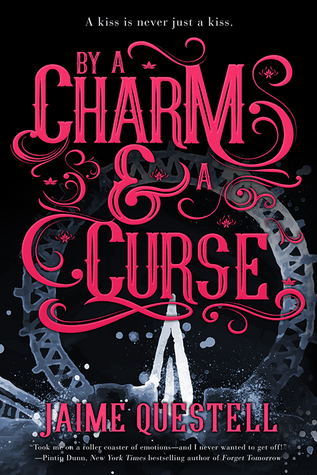 By a Charm and a Curse by Jaime Questell
February 6, 2018
Add to Goodreads
Le Grand's Carnival Fantastic isn't like other traveling circuses. It's bound by a charm, held together by a centuries-old curse, that protects its members from ever growing older or getting hurt. Emmaline King is drawn to the circus like a moth to a flame…and unwittingly recruited into its folds by a mysterious teen boy whose kiss is as cold as ice.

Forced to travel through Texas as the new Girl in the Box, Emmaline is completely trapped. Breaking the curse seems like her only chance at freedom, but with no curse, there's no charm, either—dooming everyone who calls the Carnival Fantastic home. Including the boy she's afraid she's falling for.

Everything—including his life—could end with just one kiss.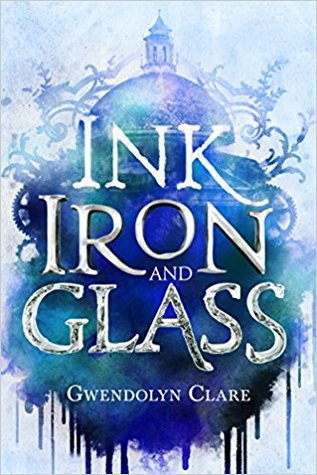 Ink, Iron, and Glass (Ink, Iron, and Glass #1) by Gwendolyn Clare
February 20, 2018
Add to Goodreads
Can she write a world gone wrong?

A certain pen, a certain book, and a certain person can craft entirely new worlds through a branch of science called scriptology. Elsa comes from one such world that was written into creation by her mother—a noted scriptologist.

But when her home is attacked and her mother abducted, Elsa must cross into the real world and use her own scriptology gifts to find her. In an alternative 19th-century Italy, Elsa finds a secret society of pazzerellones—young people with a gift for mechanics, alchemy or scriptology—and meets Leo, a gorgeous mechanist with a smart mouth and a tragic past. She recruits the help of these fellow geniuses just as an assassin arrives on their doorstep.

In this thrilling debut, worlds collide as Elsa unveils a deep political conspiracy seeking to unlock the most dangerous weapon ever created—and only she can stop it.
March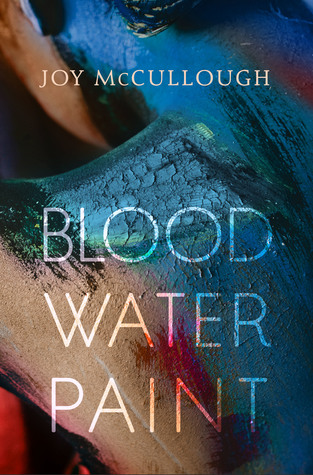 Blood Water Paint by Joy McCullough
March 6, 2018
Add to Goodreads
Her mother died when she was twelve, and suddenly Artemisia Gentileschi had a stark choice: a life as a nun in a convent or a life grinding pigment for her father's paint.

She chose paint.

By the time she was seventeen, Artemisia did more than grind pigment. She was one of Rome's most talented painters, even if no one knew her name. But Rome in 1610 was a city where men took what they wanted from women, and in the aftermath of rape Artemisia faced another terrible choice: a life of silence or a life of truth, no matter the cost.

He will not consume
my every thought.
I am a painter.
I will paint.

Joy McCullough's bold novel in verse is a portrait of an artist as a young woman, filled with the soaring highs of creative inspiration and the devastating setbacks of a system built to break her. McCullough weaves Artemisia's heartbreaking story with the stories of the ancient heroines, Susanna and Judith, who become not only the subjects of two of Artemisia's most famous paintings but sources of strength as she battles to paint a woman's timeless truth in the face of unspeakable and all-too-familiar violence.

I will show you
what a woman can do.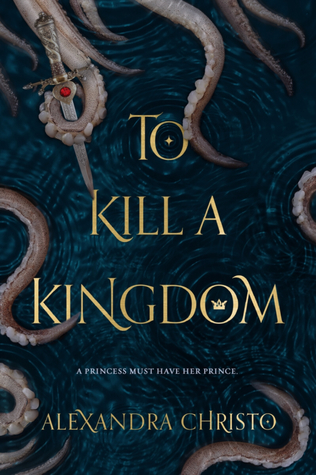 To Kill a Kingdom by Alexandra Christo
March 6, 2018
Add to Goodreads
Princess Lira is siren royalty and the most lethal of them all. With the hearts of seventeen princes in her collection, she is revered across the sea. Until a twist of fate forces her to kill one of her own. To punish her daughter, the Sea Queen transforms Lira into the one thing they loathe most—a human. Robbed of her song, Lira has until the winter solstice to deliver Prince Elian's heart to the Sea Queen or remain a human forever.

The ocean is the only place Prince Elian calls home, even though he is heir to the most powerful kingdom in the world. Hunting sirens is more than an unsavory hobby—it's his calling. When he rescues a drowning woman in the ocean, she's more than what she appears. She promises to help him find the key to destroying all of sirenkind for good—But can he trust her? And just how many deals will Elian have to barter to eliminate mankind's greatest enemy?
April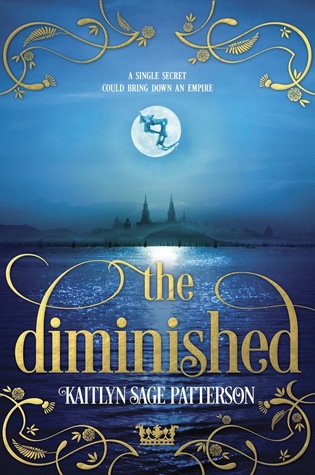 The Diminished (Untitled Duology #1) by Kaitlyn Sage Patterson
April 10, 2018
Add to Goodreads
In the Alskad Empire, nearly all are born with a twin, two halves to form one whole…yet some face the world alone.

The singleborn

A rare few are singleborn in each generation, and therefore given the right to rule by the gods and goddesses. Bo Trousillion is one of these few, born into the royal line and destined to rule. Though he has been chosen to succeed his great-aunt, Queen Runa, as the leader of the Alskad Empire, Bo has never felt equal to the grand future before him.

The diminished

When one twin dies, the other usually follows, unable to face the world without their other half. Those who survive are considered diminished, doomed to succumb to the violent grief that inevitably destroys everyone whose twin has died. Such is the fate of Vi Abernathy, whose twin sister died in infancy. Raised by the anchorites of the temple after her family cast her off, Vi has spent her whole life scheming for a way to escape and live out what's left of her life in peace.

As their sixteenth birthdays approach, Bo and Vi face very different futures—one a life of luxury as the heir to the throne, the other years of backbreaking work as a temple servant. But a long-held secret and the fate of the empire are destined to bring them together in a way they never could have imagined.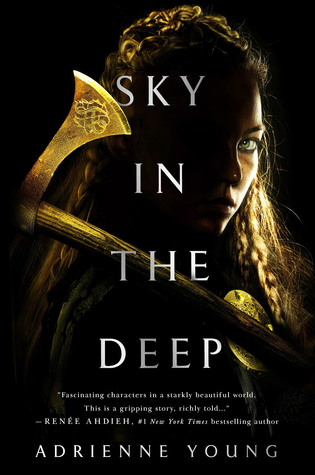 Sky in the Deep by Adrienne Young
April 24, 2018
Add to Goodreads
Seventeen-year-old Eelyn's world is war. Raised to fight alongside her Aska clansmen in a generations-old blood feud against the Riki, her life is brutal but simple: fight and survive. Until the day she sees the impossible on the battlefield—her brother, fighting with the enemy—the brother she watched die five years ago.

Faced with her brother's betrayal, she must survive the winter in the mountains with the Riki if she wants to make it back to the fjord after the thaw. But when she begins to see herself in the people she's been taught to hate, the world Eelyn once knew begins to crumble. And after the village is raided by a ruthless clan many believe to be a myth, Eelyn is given no choice but to trust Fiske, her brother's friend who has tried more than once to kill her. Together, they must end the blood feud between their clans or watch their people be slaughtered.

A lush, Viking-age inspired fantasy about loyalty, forgiveness, and the definition of family.
June
Sweet Black Waves (Sweet Black Waves #1) by Kristina Pérez
June 5, 2018
Add to Goodreads
Not you without me, not me without you.

Two proud kingdoms stand on opposite shores, with only a bloody history between them.

As best friend and lady-in-waiting to the princess, Branwen is guided by two principles: devotion to her homeland and hatred for the raiders who killed her parents. When she unknowingly saves the life of her enemy, he awakens her ancient healing magic and opens her heart. Branwen begins to dream of peace, but the princess she serves is not so easily convinced. Fighting for what's right, even as her powers grow beyond her control, will set Branwen against both her best friend and the only man she's ever loved.

Inspired by the star-crossed tale of Tristan and Eseult, this is the story of the legend's true heroine: Branwen. For fans ofGraceling and The Mists of Avalon, this is the first book of a lush fantasy trilogy about warring countries, family secrets, and forbidden romance.
Love Scene, Take Two
June 12, 2018
Add to Goodreads
Teddy Sharp is kinda famous, and if his latest audition for the lead in the newest YA blockbuster works out, he'll be REALLY famous. But even being kinda famous doesn't keep your flights from being cancelled.

Stranded in a small North Carolina airport, he figures his weekend is ruined, until Bennett Caldwell, the author of the very book series he just auditioned for, takes pity on him and invites him to stay at her family's lake house. Bennett is unlike any girl Teddy's ever met before, and somehow they just seem to click. But the internet is full of juicy gossip about Teddy's last relationship… gossip that Bennett might not be prepared to handle.
July
Beast: A Tale of Love and Revenge by Lisa Jensen
July 10, 2018
Add to Goodreads
Filled with magic and fierce emotion, Lisa Jensen's multilayered novel will make you question all you think you know about beauty, beastliness, and happily ever after.

They say Château Beaumont is cursed. But servant-girl Lucie can't believe such foolishness about handsome Jean-Loup Christian Henri LeNoir, Chevalier de Beaumont, master of the estate. But when the chevalier's cruelty is revealed, Lucie vows to see him suffer. A wisewoman grants her wish, with a spell that transforms Jean-Loup into monstrous-looking Beast, reflecting the monster he is inside. But Beast is nothing like the chevalier. Jean-Loup would never patiently tend his roses; Jean-Loup would never attempt poetry; Jean-Loup would never express remorse for the wrong done to Lucie. Gradually, Lucie realizes that Beast is an entirely different creature from the handsome chevalier, with a heart more human than Jean-Loup's ever was. Lucie dares to hope that noble Beast has permanently replaced the cruel Jean-Loup — until an innocent beauty arrives at Beast's château with the power to break the spell.
Sea Witch by Sarah Henning
July 31, 2018
Add to Goodreads
Everyone knows what happens in the end.
A mermaid, a prince, a true love's kiss.
But before that young siren's tale, there were three friends.
One feared, one royal, and one already dead.

Ever since her best friend, Anna, drowned, Evie has been an outcast in her small fishing town. A freak. A curse. A witch.

A girl with an uncanny resemblance to Anna appears offshore and, though the girl denies it, Evie is convinced that her best friend actually survived. That her own magic wasn't so powerless after all. And, as the two girls catch the eyes—and hearts—of two charming princes, Evie believes that she might finally have a chance at her own happily ever after.

But her new friend has secrets of her own. She can't stay in Havnestad, or on two legs, unless Evie finds a way to help her. Now Evie will do anything to save her friend's humanity, along with her prince's heart—harnessing the power of her magic, her ocean, and her love until she discovers, too late, the truth of her bargain.

The rise of Hans Christian Andersen's iconic villainess is a heart-wrenching story of friendship, betrayal, and a girl pushed beyond her limits—to become a monster.
Have you signed up for the Debut Author Challenge?
Which debuts are you most excited about?