Today's topic is the top ten books that surprised you, in either a good or a bad way. Is there a book you thought you'd love, but ended up hating? Was there a book you thought you'd hate but really loved? Major plot twist? Main character ends up with someone you weren't expecting? Were you expecting a certain something from a certain author and they went completely rogue?
This topic is kind of similar to the "Books I Can't Believe I Read" topic we did a few weeks ago. At least, that's how my mind is thinking about this, so I'm forcing myself to spin this topic enough so that I don't have too many duplicates. My spin is entitled:
Ten Books I Was Surprised Impacted Me the Way They Did

(This is kind of hilarious title, I know…)
Ok, let me explain. I've read a lot of books over the course of my life that caused extreme reactions from me, both good and bad. I've been scarred by some books, and I've also been uplifted and changed by some books. My list today showcases the books that have popped up in my mind for one reason or another over the years, and have impacted me in long-lasting ways I wasn't expecting. There will most likely be some spoilers in this list, so if you see a book cover of a book you were hoping to read and don't want to be spoiled, just skip past the words below it and on to the next cover. :) Then you'll be safe.
1. Of Mice and Men by John Steinbeck
Ok, so this is an extreme negative reaction kind of book. I read this in middle school, and it shook me to my core for one reason and has stuck with me ever since. If you've read it, I'm sure you remember what George did the Lennie. I was blindsided and really upset by this.
2. Where the Red Fern Grows by Wilson Rawls
Here's another bad book for me. A beloved pet dies in this book, in a very graphic way. The author pretty much spares no details, and readers read every gruesome detail. It killed me. My 4th grade teacher read this in class, and 21 years later I am still scarred by it. If I find out an animal dies in a book, I blacklist it no matter how great the rest of the book might be. It's a 100% deal breaker for me.
3. Night by Eli Wiesel
I tend to really struggle with Holocaust books because it kills me to read about humans doing such awful things to humans. Like, how is the Holocaust a thing that actually happened and not a horror novel that is too bad to be true? I read this in undergrad for my Ethics and Values class, and I was pretty worried it would destroy me. And it is soooo sad, yes. But it's written in a way that made me hopeful and uplifted. I was super surprised to find such a heartbreaking book that could lift me up at the same time. I really enjoyed Night, and it has stuck with me for years.
4. Twilight by Stephenie Meyer
I had no idea that this book would be the book that made me discover the magical world of YA and fall in love with reading again… at age 18, no less (New Moon had just been released… so that shows my age a little. lol). A romance with sparkly vampires pretty much changed my life. I'll be forever grateful for it.
5. The Guardian by Nicholas Sparks
I loved this book until it crushed me. It also made me swear off all Nicholas Sparks books until the end of time. AND it made me realize I need to be better about making sure no animal die in books. IT WAS NICHOLAS SPARKS. What was I thinking!? I should have known… Whatever is pictured on one of his covers… at least 50% of it will die.
6. Fahrenheit 451 by Ray Bradbury
Every time I hear this title or see this book, a feeling of darkness washes over me. I read this as a child in school, and I was a very very tender and sensitive child. The violence and destruction in this book caused feelings in me that I can still feel if I'm in the right situation.
(Intermission message: I'm quickly being reminded that school stole my love of reading and kind of traumatized me. lol.)
7. Thirteen Reasons Why by Jay Asher
It has been a LONG time since I've read a book that has made me THIS MAD. lol. I was very surprised by the extreme rage it drew from me. And honestly, I knew going in that it would make me mad, but my professor in library school made me read it. It did nothing good for me. lol. For more of my thoughts, read my review.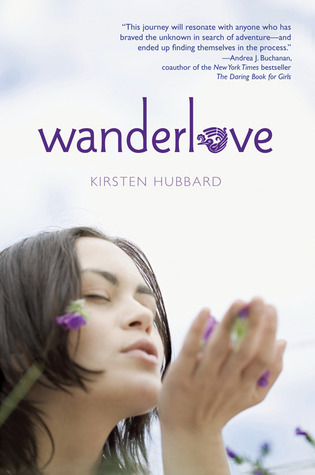 8. Wanderlove by Kirsten Hubbard
This book taught me that books can truly change your life. I mean, I suppose I knew this already. lol. What bookworm doesn't know this? But Wanderlove reallllly did for me. And this is the first book I ever bought a hardback of after reading an egalley because I wanted to own a finished copy for my collection.
9. On the Island by Tracey Garvis-Graves
I feel like this book pops up a lot on my TTT lists because it was so groundbreaking for me. First off, it changed my mind about self-published books (I used to never give them a chance, but then this gem found me… and yeah, On the Island was self-pubbed before Penguin got it). I'd heard so many horror stories of bloggers being harassed by self-published authors, not to mention I'd rarely read a good review for self-published books. I started to see a red flag every time I saw that a book was self-published because I was either convinced it would be a bad read or that I'd get harassed for my inevitably unfavorable review. I know, this is a bad thing to think. lol. Luckily this book changed my mind and I've since read a ton of really amazing self-published books I never would have given a second look before. On the Island also changed my mind about age gaps in relationships, and it made me really fall in love with survival-type story lines. I had no idea going in to this book that I would love it soooo much, much less finish it.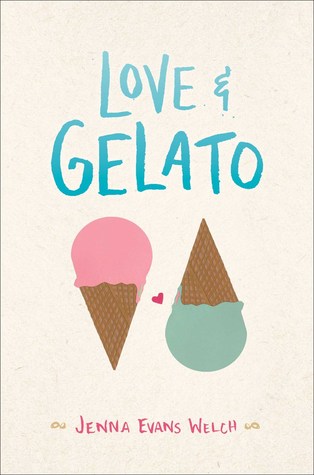 10. Love & Gelato by Jenna Evans Welch
Ok, so this is my most recent love (and a new favorite book), and I still can't stop thinking about how much I loved it!! I thought I was kind of done with contemporary YA because nothing had been working for me in a few years (much to my dismay). But I have a major soft spot for Italy books. I mean, it's Italy. I thought I'd be able to suffer through it at the very least. I was seriously surprised that Jenna Evans Welch was able convince me that there's still something for me in YA contemporary lit. But she did, and I've fallen in love with the genre all over again!
Which books have surprised you?