Welcome to my spot along the First & Then blog tour! And what a fun tour it is! Macmillan has put together a senior superlatives blog tour to celebrate high school and Emma Mills and her debut book, First & Then! Each stop along the tour has its own senior superlative (like the ones given out in the yearbook every year), and those bloggers get to share their favorite books that fit the theme of the superlative! Emma is appearing on many of the blogs to discuss her high school life and talk about her book. It has been a very fun tour so far!
So, my superlative is SO much fun! It's "Most Adorkable Moment". Instead of moments, I'm going to be talking about five of my very favorite adorkable boys in YA lit! Before I jump in, though, let's define "adorkable". Urban dictionary says it best:
This list was so much harder to compile than I thought it would be! I've got so many book boyfriends, and I tend to gravitate towards the adorkable ones. It can be so hard to explain why a boy is adorkable, though. You just have to read about him and see him in action to get the full picture. So basically… read all of the following books, but don't steal my boyfriends!
Dash from Dash and Lily's Book of Dares by Rachel Cohn and David Levithan– He's a quirky bookish hipster nerd whose biggest wish in life is to own his own 22-volume Oxford English Dictionary.
Captain Carswell Thorne from The Lunar Chronicles by Marissa Meyer – He's full of so much snark and sarcasm. I just know his one-liners will be referenced forever. In Cress he becomes so tender and sweet and you can tell he's embarrassed by it. So adorkable.
Rowan from Wanderlove by Kirsten Hubbard – He's this reformed bad-boy with a travel bug who hops around from destination to destination teaching diving courses and backpacking to hole-in-the-wall hostels where everyone already knows him. He just sounds pretty darn amazing. He's really mysterious and hardened, but a softy when his walls are torn down. And even better: he's bookish.
Julien from Starry Nights by Daisy Whitney – He is such a sweet, caring guy who loves art. Literally. He spends all of his free time wandering the art museum, and ends up falling in love with a girl in a Renoir painting. They spend time floating on a boat in Van Gogh's Starry Night, they dance in another, they watch Swan Lake performed by Degas's dancers, they spend an afternoon on the bridge in Monet's garden.
Jason from Meant to Be by Lauren Morrill – He calls Julia Book Licker! Come on! He is her polar opposite, her arch nemesis, and the thorn in her side. But he's funny and suave and cute, and he's getting her to do all these new things and experience London in a way that she never predicted. And he can be so sweet and concerned sometimes. And boy, does he pick on her! I loved watching him burrow his way into the little soft spot she formed for him. His dorkiest moment is when he gets drunk… hilarious.
Which of my choices do you agree with? Who am I missing?
---
Emma Mills's Most Adorkable High School Moment
"Adorkable" is probably pretty subjective, but if I had to pick out one high school moment of mine that could likely be termed as such, it would likely be when my friends and I staged and filmed a recreation of the Battle of the Rohan in our high school cafeteria. It was a follow-up to the LOTR: Fellowship of the Ring that we re-created (scene by scene!) in junior high. We loved those films, and wanted to put our own spin on them!
I still have the footage. Needless to say, it doesn't quite hold up, but it makes me chuckle nonetheless!
---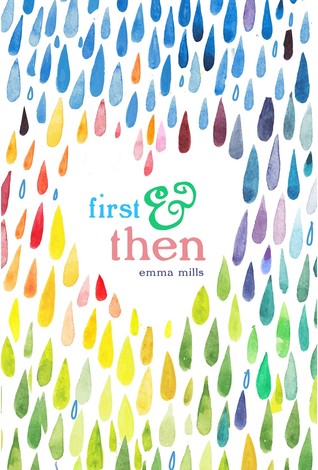 First & Then by Emma Mills
Published by Henry Holt and Company on October 13, 2015
Genres: Romance, Contemporary, Young Adult
Amazon • Add to Goodreads
Devon Tennyson wouldn't change a thing. She's happy watching Friday night games from the bleachers, silently crushing on best friend Cas, and blissfully ignoring the future after high school. But the universe has other plans. It delivers Devon's cousin Foster, an unrepentant social outlier with a surprising talent for football, and the obnoxiously superior and maddeningly attractive star running back, Ezra, right where she doesn't want them first into her P.E. class and then into every other aspect of her life.

Pride and Prejudice meets Friday Night Lights in this contemporary novel about falling in love with the unexpected boy, with a new brother, and with yourself.
---
Make sure you visit all the other blogs on this tour for more great book recommendations! I've had so much fun jumping around, and I hope you do too! And don't forget to enter to win your own copy of First & Then! This giveaway is sponsored by Macmillan, so thanks to them!