I'm blessed with the opportunity to read many advance reader copies (ARCs) of books, but some of them are tricker to get or just never release as ARCs because the publisher doesn't need them in order to sell books (or they're the last book in a series and ARCs don't happen in order to minimize spoilers). The following books are titles I'd really love to get my hands on early.

1. Escaping from Houdini by Kerri Maniscalco (Out 9/18/19)
Everyone who knows me knows I won't shut up about how much I loved Hunting Prince Dracula last year. I cannot WAIT to read the next installment in Audrey Rose's and Thomas Cresswell's story. And this one takes place on an ocean liner! I couldn't have asked for a better setting.
2. The Real Deal by Lauren Blakely (Out 7/10/18)
I love a good fake romance, and this one sounds fun and flirty, not to mention the fact that it has all the right ingredients for a hilarious string of events. April needs a date for her family's summer reunion, so what better place to look than Craigslist? I can't wait to read it!
3. The Governess Game by Tessa Dare  (Out 8/28/18)
Tessa Dare is my favorite historical romance author, and I can't wait for her new book!

4. Snow in Love by Melissa de la Cruz, Nic Stone, Aimee Friedman, and Kasie West (Out 10/30/18)
I love wintry/holiday romances, and I've come to really enjoy YA anthologies. And Kasie West has a story in this one!! I'm sold.
5. A Curse So Dark and Lonely by Brigid Kemmerer (Out 1/29/19)
I live for Beauty & the Beast retellings, and this one sounds wonderful. Plus, that cover!
6. Dance of Thieves by Mary E. Pearson (Out 8/7/18)
With the exception of the final book in the trilogy, which went kind of wonky for me, I love the Remnant Chronicles. The world is amazing, the characters are great, and Mary's storytelling and writing are out of this world. I'm so excited to see where she goes next.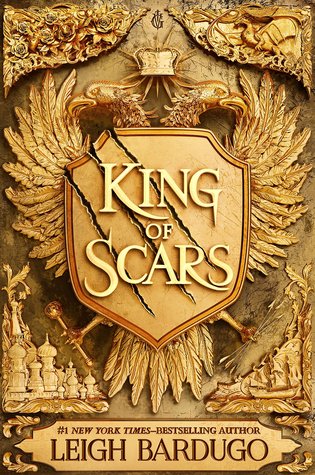 7. King of Scars by Leigh Bardugo (Out 2/5/19)
It's Leigh Bardugo! And it's Nikolai from the Grisha trilogy! I've always wanted him to get his own book, and now he has it!
No covers yet!
8. Circle of Shadows by Evelyn Skye (Out 1/22/19)
It's a ninja-inspired fantasy! I love Evelyn's writing and worldbuilding skills, so I'm counting on this one to be amazing.
9. 99 Percent Mine by Sally Thorne (10/2/18)
To be honest, I don't care what this book is about. I just know I want it. I loved The Hating Game so much, and I'm excited for Sally's next book!
10. Serious Moonlight by Jenn Bennett (2019)
I am such a Jenn Bennett fangirl. She writes such cute contemporary romances. And this one has some mystery aspects to it, from what I've heard!
Which books would you love to read early?
Do we share any of the same picks?