Can you believe Spring is in just a few days?? I LOVE winter, but I'm actually kind of looking forward to warmer weather. I never expect that it will happen, but it always does. This week's topic might break your wallet, but that's kind of ok right? What's on your Spring TBR?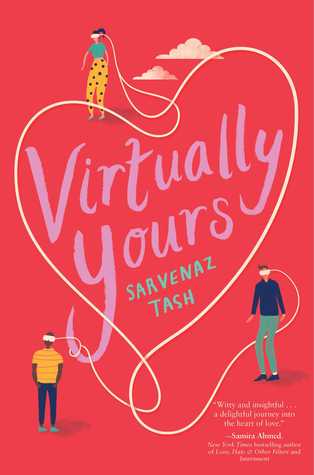 Virtually Yours by Sarvenaz Tash
Virtual reality dating service. What could possibly go wrong?
Bridal Boot Camp by Meg Cabot
This little novella sounds like so much fun!
The Last House Guest by Megan Miranda
I love a good murder mystery, and this one set in an idyllic little hamlet sounds like the perfectly creepy kind.
When We Left Cuba by Chanel Cleeton
I'm reading Cleeton's first "Cuba" book right now and can already tell I'm going to want this companion ASAP. I love the writing!
Sherwood by Meagan Spooner
This is out today!! I loved Meagan's Beauty and the Beast retelling, Hunted, and am excited to see how she retells Robin Hood! Also, I'm pretty excited that Steve West and Fiona Hardingham narrate the audiobook I've pre-ordered.
Fame, Fate, and the First Kiss by Kasie West
I love Kasie West, and her books are just the kind of light and fluffy springtime happiness I need.
Gone Girl by Gillian Flynn
It's time, guys! I've been wanting to read this for years and now I'm buddy reading it with a friend, so it's finally going to happen!
The Way You Love Me by Miranda Liasson
This sounds so sweet and heartwarming, plus we've got a bookish heroine!
You Say It First by Susan Mallery
This new series sounds like a lot of fun, and centers around fairy tale destination weddings!
The Beholder by Anna Bright
I love a good swashbuckling fantasy, and this one is a mash-up of The Odyssey and Cinderella. I'm there.
Have you read any of these? What did you think?
Do we have any picks in common?
What kind of books do you like to read this time of year?