Top Ten Tuesday is hosted over at the other blog I write for, The Broke and the Bookish.
It's Thanksgiving week in the USA, and this week's TTT topic encourages us to think of the books we're thankful we read. I connect a lot with books, and many times I come away thinking that it was written just for me. Other times the book ended up being just what I needed in that moment, whether it was a gateway to a new world, an escape, a character I connected with, or something I needed to learn. I'm excited to share these titles with you today!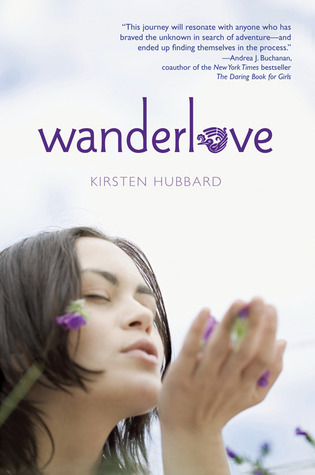 1. Wanderlove by Kirsten Hubbard
This book seriously changed my life. It's the kind of book that encourages you to take the bull by the horns and go with it. I just felt so refreshed by the end, like I had been the one to go on a whirlwind trip that changed my life. It prompted me to make amazing goals: to travel more, to practice my art more, to be spontaneous, to let my hair down and not worry what other people think, to look to the future, to develop other talents, to conquer fears, and to enjoy my life more. I ended up going on a whirlwind trip just like Bria did, and I cam home a completely changed person.
2. Twilight by Stephenie Meyer
This is the book that made me fall in love with reading. I read it when I was in college, and it was my first dip into the YA genre. I had not been grabbed by a book in years, and I have not quit reading since.
3. Night by Elie Wiesel
I read this for my Ethics and Values class in college, and it was the first Holocaust book I had read since The Diary of Anne Frank when I was a child. I don't know if it was the writing, the story, or the fact that I was older, but it really resonated with me and taught me so much about life and mankind.
4. Harry Potter and the Sorcerer's Stone by J.K. Rowling
This book was completely magical and made me wish I was a child again. I can't wait to continue on with the series, as this is the only one I've read. I know it will probably change my life even more as I continue!
5. Love, Lucy by April Lindner 
Everyone knows that traveling makes you fall in love with the person that you are, and Love, Lucy had everything I could have ever wanted in a travel book. It's an inspiring story that makes you want to make your traveling dreams come true, not to mention it makes you feel like you can do it.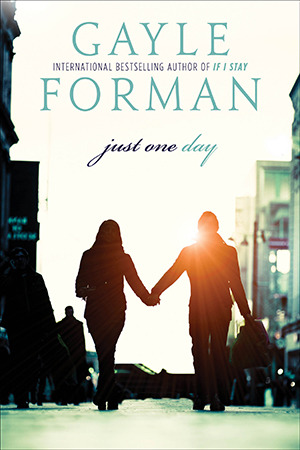 6. Just One Day by Gayle Forman
I feel very much about this book like I do about Wanderlove. This is another book that encourages you to leave your life behind and find yourself.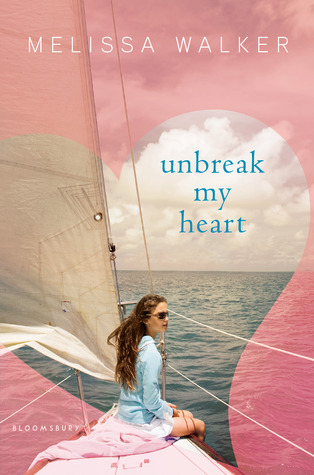 7. Unbreak My Heart by Melissa Walker
I wish I had had this book as a teen to help me get through heartbreak. The emotions are so pure. I'm grateful that I have this to recommend to young people who need a story like this.
8. Shadow and Bone by Leigh Bardugo
This book was my gateway to fantasy, and now it's one of my very favorite genres! It's funny because I bought this because I was going to my very first author signing, and I wanted all the authors to sign all their books. But I owned none of them. So I ordered one of each and figured I'd never read this one. I'm so glad I did, though! It is a wonderful story, and is the book that made me fall in love with fantasy.
9. The Hunger Games by Suzanne Collins
Another gateway book! I was so against reading this book because it sounded so inhumane, but everyone was raving about it and I decided I'd give it a try. It was my very first dystopia, and made me so eager to read more of them.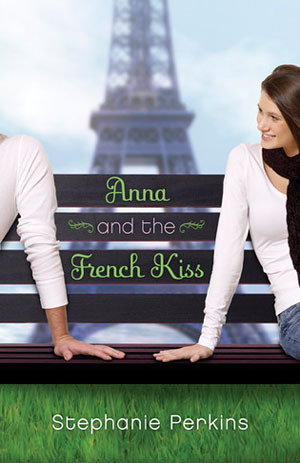 10. Anna and the French Kiss by Stephanie Perkins
The last gateway book: YA contemporary romance. I know! Crazy, right?! Up to this point I pretty much only read dystopia and paranormal (all the vampires and werewolves). Anna opened me up to a totally new genre, and I have fallen in love with so many books because of it, including four of the books in this list today.
Which books are you thankful for?
Do we have any in common?