I cannot believe we're over halfway done with 2018 (obviously, since I totally forgot to put this topic into the calendar and had to swap it out for the freebie that was originally scheduled for today). It feels like just yesterday I was packing up the Christmas decorations on a dreary January morning. Now it's blisteringly hot outside and I'm  itching for fall weather to blow in and cool us off again. And then it'll be 2019 before we know it! There's still lots of reading to be done, but today let's talk about the best of the best that we've read this year!
I Temporarily Do by Ellie Cahill
This marriage of convenience story is seriously so heartwarming and wonderful. It's also filled with swoons! Emmy is conned out of a place to live on campus (as well as all of her money), and recently dumped Beckett remembers that his apartment is in married student housing. Rather than drop out of school, Emmy and Beckett decide to get married and share the apartment. They have to play the part of a newlywed couple for all their new friends, and I loved watching them convince themselves that they're great together as well.

Love & Gelato by Jenna Evans Welch
Love & Gelato was everything I had hoped for and more. I love stories set in Italy, and this one was pure perfection. Read my review for more info!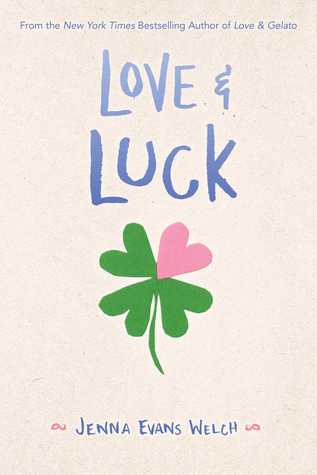 Love & Luck by Jenna Evans Welch
The bulk of Love & Luck takes place on a road trip across Ireland in dilapidated old car, passing castles and historic sites and tons of beautiful scenery. It's seriously such a fun story, and Jenna's writing is wonderful.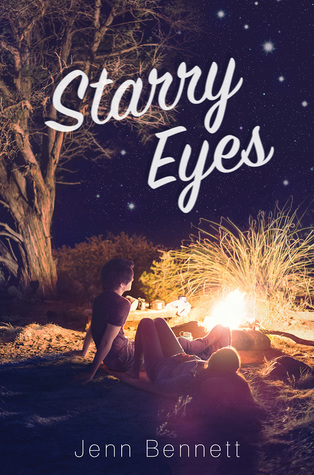 Starry Eyes by Jenn Bennett
I loved Starry Eyes. It's swoony and deep and angsty and full of so much reality, set against the love-hate relationship between two best-friends-turned-enemies as they traverse the elements and depend on one another to survive the literal wilderness, as well as their own wild, untamed lives. Read my full review!

Roomies by Christina Lauren
I love marriages of convenience and fake/sham romances, books set in New York, stories surrounding the theme of music, and hot Irish men. This one did not disappoint! Read my full review.

The Girl He Used to Know by Tracey Garvis Graves
Anyone who knows me knows I'm a Tracey fangirl and have been following her since the very beginning of her writing career when she self-published On the Island. TGHUtK is her first plunge into women's fiction, and I loved it! It features a heroine on the Autism spectrum, a romance from the past, lots of feelings, and characters who find themselves in each other. I don't want to talk too much about i because it comes out in April of 2019, but keep your eyes peeled for more on this one in the coming months!

Roman Crazy by Alice Clayton & Nina Bocci
Here's another Italy romance! A chance encounter with the sexy Italian man who got away years ago brings lots of romantic moments and feelings.

Save the Date by Morgan Matson
I'm SO glad I finally jumped on the Morgan Matson train! I hope her others are just as wonderful for me as this one was. I loved the family dynamics, the wedding craziness, and all heart and feeling that swirled around it all. Read my full review.

The Dark Unwinding by Sharon Cameron
I REALLY love the audio for this one. It is amazingly well done. And the steampunk historical fiction mixed with a little suspense/intrigue and hints of romance made this a very unique and enjoyable read.
Which books have you read and loved this year so far?